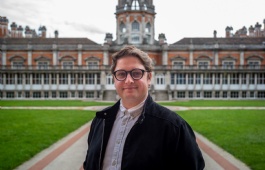 The Choir of Royal Holloway announce their first ever Composer-in-Residence for 2021-2022, the award-winning Welsh composer Nathan James Dearden.
The Choir of Royal Holloway is considered one of the finest mixed-voice collegiate choirs in Great Britain, and the commissioning and promotion of the world's finest new choral music is at the heart of their work. For 2020-21, they are thrilled to announce the new appointment of Nathan James Dearden as their Composer-in-Residence.
Since first working with Dearden in spring 2017 on a Choir & Organ co-commission – the bright morning-star - the Choir have worked closely with the composer, showcasing his choral music both at our home in Royal Holloway's Chapel and across the UK, so are excited to collaborate with him and create a portfolio of new works for the choir and wider choral community, both sacred and secular.
Throughout this collaborative residency, the composer will work with the choir on a series of new commissions for the Presteigne Festival, the London Festival of Contemporary Church Music, and a large-scale passion, focusing on immersive storytelling through music and digital technologies. The choir will also showcase Dearden's recent choral and organ works through our popular Midweek Music series and within our busy touring schedule.
Singing is such an important part of my music-making and ever since my first encounter as composer with the Choir of Royal Holloway, as part of our Choir & Organ collaboration in 2017, I've felt a special connection and empathy with these wonderful singers. It's a recipe for great music-making.
Nathan James Dearden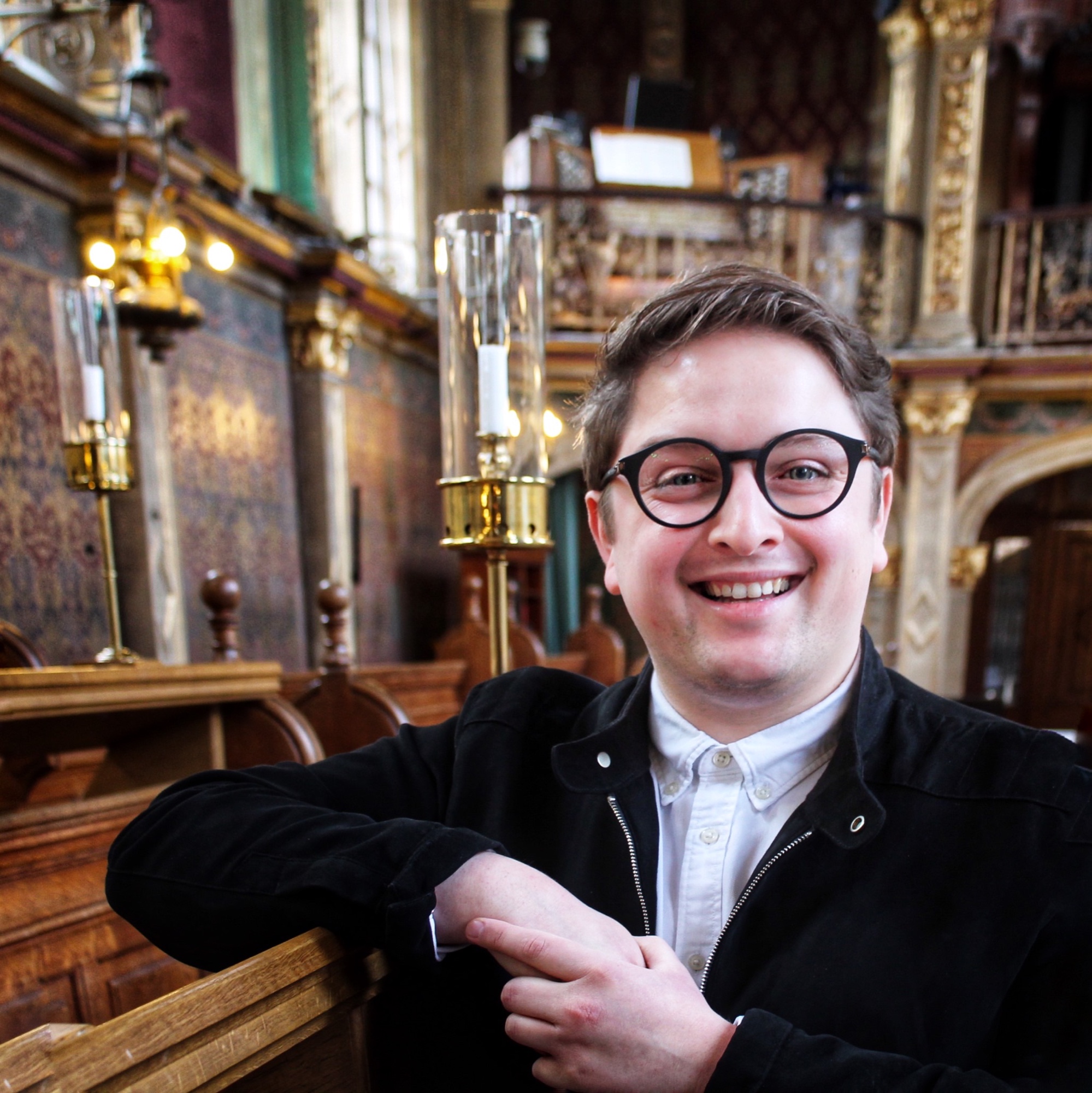 Described as "a champion of his generation" and whose music is "hauntingly beautiful' (Media Wales), Nathan James Dearden is an award-winning composer of concert music and mixed media, conductor, and educator. In recent years, he has collaborated with the National Youth Choirs of Great Britain, London Philharmonic Orchestra, Genesis Sixteen, Tippett Quartet, National Youth Orchestra of Wales, and Hebrides Ensemble. His music is regularly showcased across the UK and overseas, including at the Cheltenham Music Festival, CROSSROADS International New Music Festival, International Young Composers' Meeting, and Vale of Glamorgan Festival of Music.
Highlights include collaborating with Making Music UK and Swansea Philharmonic Choir for a BBC Radio 3 broadcast of his 3 postcards, being a featured composer as part of Helen Charlston's The Isolation Songbook for release on Delphian Records, and the recent premiere of suo (2020) at the Britten Studio, Snape Maltings, whilst in residency with the National Youth Choirs of Great Britain and Britten Pears Arts. In May 2020, he was awarded the inaugural Acapela Studio Award for exceptional Welsh composers from the Welsh Music Guild.
Dearden's music has been broadcast on BBC Radio 3, BBC Radio Wales, BBC Radio Cymru, S4C, Soho Radio and RTÉ lyric FM, and has been recorded for NMC Recordings and Delphian Records. Highlights include an NMC release in 2021 of his Morals + Interludes (2020) performed by the National Youth Choirs of Great Britain Fellowship and conducted by Ben Parry.
Originally from the South Wales Valleys, Nathan James Dearden studied at the Cardiff School of Music and sang with the BBC National Chorus of Wales, before moving to England in 2014, where alongside his career as one of the UK's exciting, emerging music creators, he has been Visiting Lecturer in Music Composition, Director of New Music Collective, and until recently has been the Performance Manager at the Department of Music at Royal Holloway University of London.