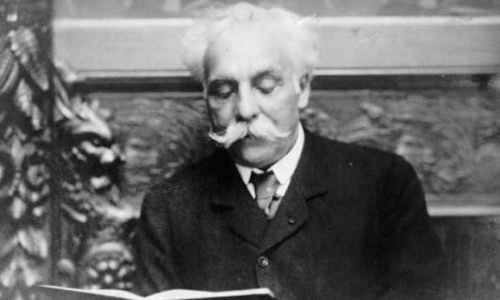 The choir learn and perform masses by Ralph Vaughan Williams and Gabriel Fauré.
On Sunday 22nd of October, the choir were invited to sing Mass at St Bartholomew-the-Great in London. The setting of this service was the Mass in G Minor by Ralph Vaughan Williams, written for double choir with 4 solo parts, and is a piece that the choir loves performing. The motet at the Offertory was The Deer's Cry by Arvo Pärt. The text in this very atmospheric piece is taken from the prayer of St Patrick, or the Lorica - a prayer for protection. We thoroughly enjoyed singing this service; it was a beautiful space to sing in and we were made to feel most welcome.
The Chapel Choir's first external concert of the year saw a great attendance in St Martin-in-the-Fields. Trafalgar Square. Vaughan Williams' Serenade to Music began the concert, featuring members of the choir as soloists. The concert continued with two orchestral pieces performed by the Brandenburg Sinfonia, Elgar's Sospiri and Debussy's Danses sacrée et profane, the latter of which saw Royal Holloway alumnus Cecily Beer as harp soloist. The second half of the concert featured Fauré's Requiem, with soloists again drawn from the choir. An encompassing atmosphere was created from the violin soloist performing from the balcony and soprano soloist (Danielle O'Neill) performing from the rear of the church. After performing the piece in our Midweek Music concert the day before with organ accompaniment, it was a great pleasure to perform the piece with orchestral accompaniment in such stunning surroundings, with a very appreciative audience. The choir look forward to singing Vaughan Williams' Serenade to Music again in January, and a return visit to the Brandenburg Festival and St Martin-in-the-Fields in March.
Caroline Woods, 3rd Year Soprano & Music Student and Chloe Wedlake, 2nd Year Alto & Music Student