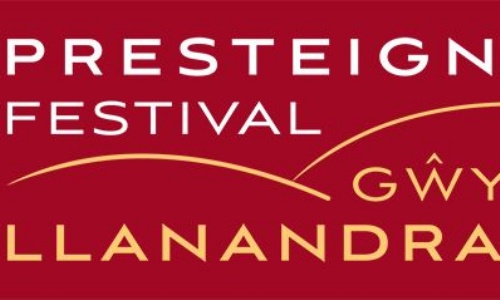 The choir return to the Presteigne Festival, in the Welsh Marches for several concerts across a long weekend, including a performance of a work for choir and electric guitar...
Three years after our last appearance, the choir were delighted to return to the Presteigne Festival which is held on the border of Wales and England. Our first concert was a complete performance of Arvo Pärt's Passio which is his setting of John's account of the Passion of Christ. Scored for choir, a quartet of evangelists and soloists, and a collection of instruments, it makes for very stark listening. It was fantastic to see a full church in Pembridge who were enthralled by the composer's sound-world. It is always a treat to perform with instrumentalists who slotted into the difficult score with ease. The following morning we sang a Eucharist for the Festival, which was the first chance to perform David Bednall's Regina caeli which was commissioned for us by the Festival. It uses two choirs, one of soloists, which we placed at the rear of the church, giving a stereo effect, and some thrilling interplay between the two ensembles. In the evening we performed with the Festival orchestra, again in the beautiful surroundings of St. Andrew's in Presteigne of music by Pēteris Vasks and Kreek's Notebook by Tõnu Kõrvits. This piece really comes alive with the orchestra. In choir rehearsals it appears quite simplistic (apart from singing in Estonian!), until the colourful instrumentation brings the collection of folk songs vividly to life. The audience were thrilled by the music too, which always gives us a buzz.
Our final concert of the residency, as well as for the choir for the academic year, was a programme of contemporary music in praise of the Virgin Mary. We continued the Baltic theme with music by Rihards Dubra and Vytautas Miškinis, but also sang pieces by James MacMillan, Cecilia McDowall and Ola Gjeilo. We also had the opportunity to perform Gabriel Jackson's Ave Regina coelorum scored for choir and electric guitar. The diversity of sounds the guitar can make was completely new to me, and so to also see the audience experience these too was absolutely thrilling. Overall, a wonderful way to spend the bank-holiday weekend in a beautiful corner of the UK.