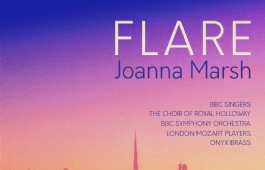 September sees the release of not one, but two exciting new recordings featuring the Choir of Royal Holloway in music encompassing a range of styles, from French expressionism to the modern cantata.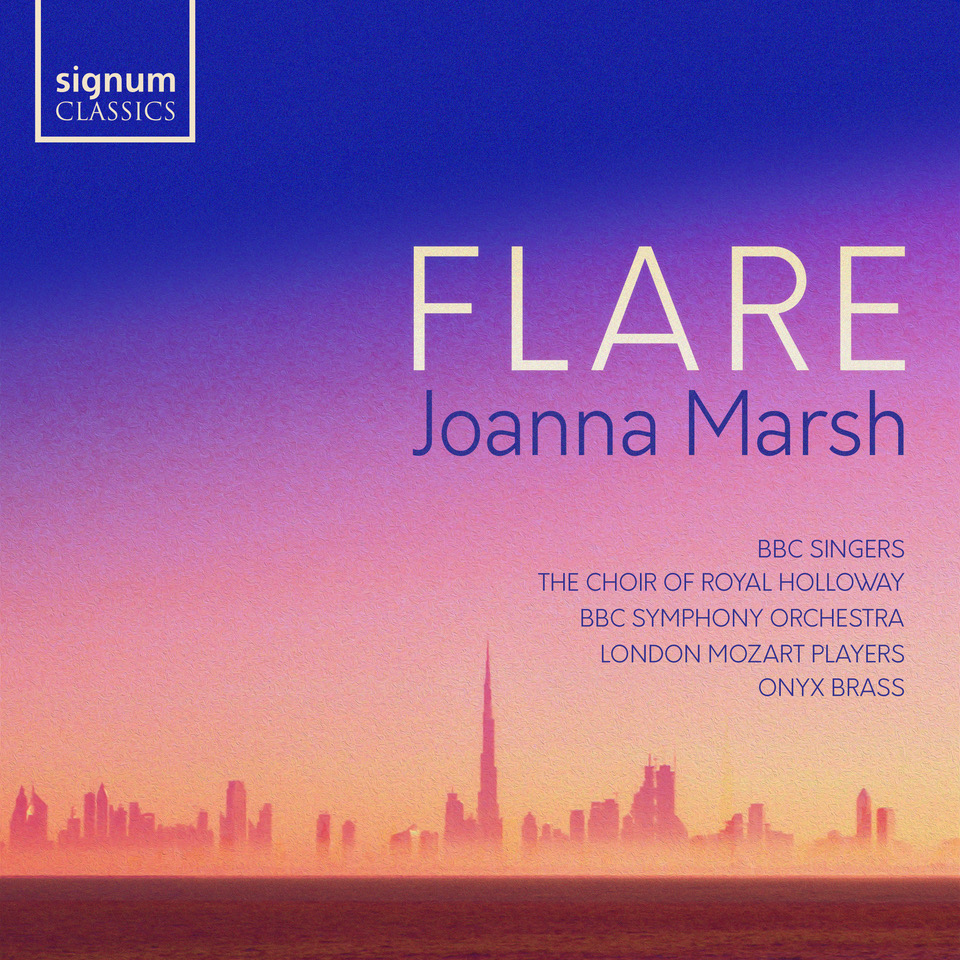 The first release, Flare, features a wide-range of music from Dubai-based composer, Joanna Marsh, whose work sees the choir join forces with Onyx Brass and the London Mozart Players. In Pearl of Freedom and The Tower, the forms of cantata and opera seem to merge into one, as Marsh retells two tales of history in her unique style. Pearl of Freedom recalls the fate of Emily Davison, a suffragette who died after running out in front of King George V's horse at the Epsom Derby, whilst The Tower brings to life the biblical story of the Tower of Babel, and the scattering of the human race across the world that followed. In both, Marsh combines character-driven virtuosic recitative and aria with chorus parts that evoke the relentlessness of the race horses at Epsom and the madness and determination of those early humans in Babylon. Traces of influence from traditional Middle-Eastern music can also be heard throughout the two works, and the combination of these elements results in a highly dynamic and energetic recording which shines a light on one the of UK's foremost female composers.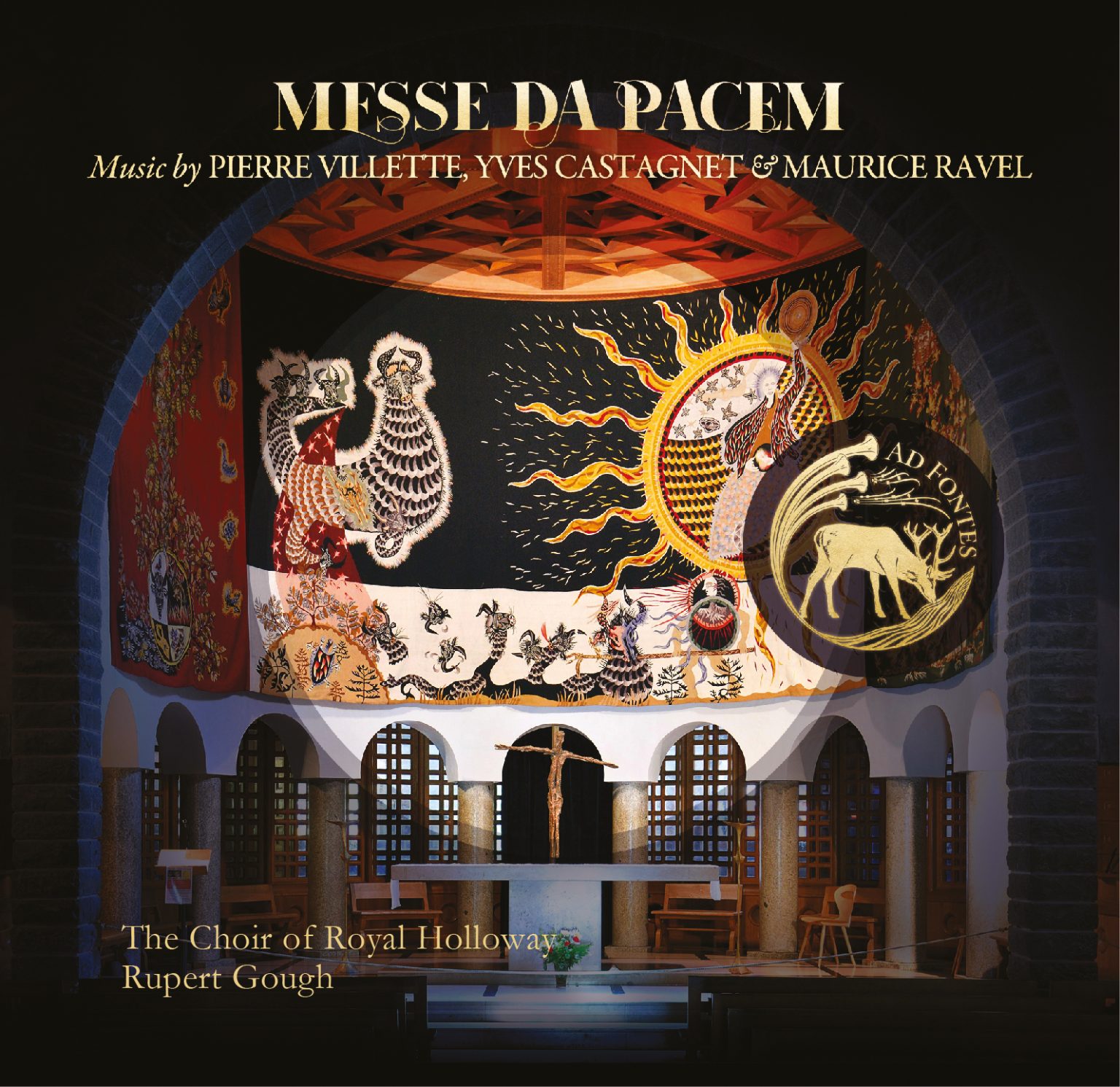 Messe da Pacem could be described as something of a passion project for the choir and their director, Rupert Gough, who spent many hours arranging an organ reduction of the titular work by Pierre Villette. Completed in 1970, this concert mass was destined for obscurity, receiving only two performances before Gough resurrected the work. The choice of organ was key for this recording, and in the summer of 2019 the choir travelled to Paris to record in the church of Norte Dame d'Auteuil, where a recently restored Cavaille-Coll, combined with the masterful playing of Andrew Dewar provided the perfect sonic palette with which to underpin the choir and star soloist, alumna Sarah Fox. Other works by Villette feature alongside music by contemporary organist and composer, Yves Castagnet, as well as a unique choral arrangement of Ravel's 'Pavane pour une infante défunte', all of which combine to form a sumptuous compendium of 20th century and contemporary French music, which in the vast acoustic of Notre Dame d'Auteuil and in the hands of the Choir of Royal Holloway is brought to life in vivid aural technicolour.