HIRE THE CHOIR
The Choir of Royal Holloway has years of experience providing music for a wide variety of events. They have provided singers for weddings, funerals and memorial services, corporate events and parties all over the South East of England.
Typically they are asked to assemble a choir of between 4 and 8 singers although have also provided a choir of 16 singers. The number of singers required may depend on your choice of music. The Director of Music can also provide an organist and/or instrumentalists. Contact us to find out more.
Events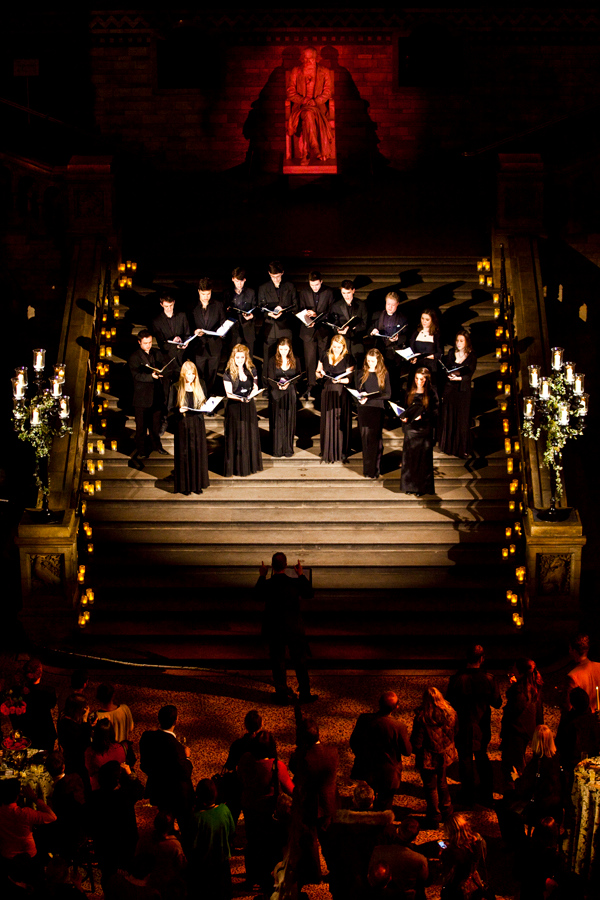 The choir has considerable experience of singing for corporate functions with clients including Fortnum and Mason, Rohan, Mastercard, Raymond Blanc's 'Belmond Le Manoir aux Quat'Saisons' and the Café Royal. The choir always aims to fulfill specific musical requests and is happy to help choose the most appropriate music for any occasion. They have an extensive repertoire including secular music to suit dinners and corporate events and can perform music in most styles, including madrigals, classical choral music, and close harmony arrangements of popular songs.
Please contact us to request a quote. Please provide as much information as you can, including the date, time and venue of your event, how long you would like the singers to sing for, and any specific musical requirements.
The Choir of Royal Holloway is increasing in demand to appear at classical music festivals all over the country. Recent appearances include the Cheltenham Festival, Spitalfields Festival, Three Choirs Festival and a number of residencies with the Presteigne Festival. The choir has a range of different programmes to offer festivals both large and small and can easily tailor their performances to suit the audiences and venues.
To hire the choir for a concert please contact our Artist Management. For other enquiries, please email choraladmin@royalholloway.ac.uk
Weddings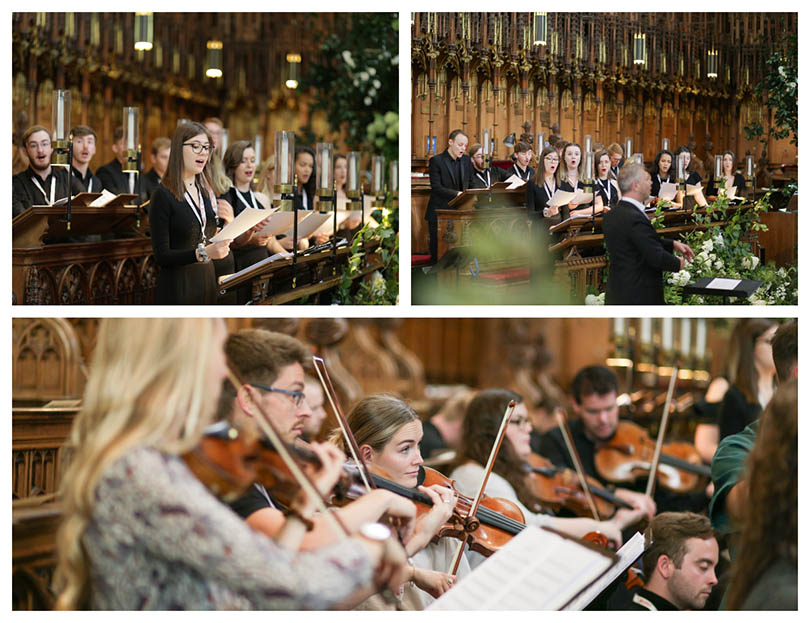 We frequently provide music for weddings in the college, and further afield. The choir is available for intimate ceremonies as well as larger weddings. We can provide music for the service and/or for the entertainment. Notably, in 2019 the choir sang for the ceremony of Ellie Goulding and Jaspar Copling in York Minster.
From a quartet to a choir of 16, we aim to put together a range of music to suit the couple, the setting and the occasion. We can also provide organists and instrumentalists where necessary. For quotes and more information, please get in touch. Further information and musical suggestions can be found at the bottom of this page.
Funerals & Celebrations of life
The choir is pleased to be able to provide musicians for Funerals and Memorial services, and do so regularly. As with any event, a tailor-made package can be created to enhance a service or celebration of life. Please email us to find out more. Further information and musical suggestions can be found at the bottom of this page.