Midweek music
The Choir of Royal Holloway is the only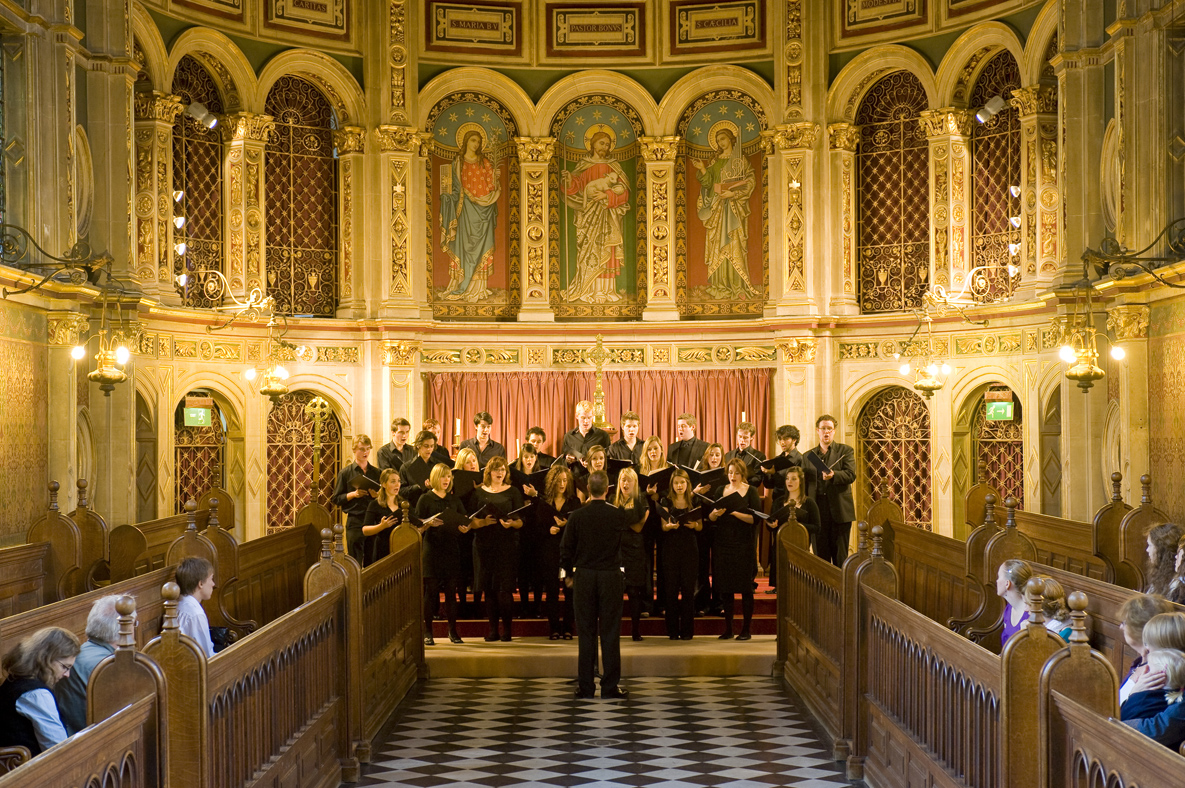 university choir in the UK to offer free concerts every week during term-time. The innovative programmes have included themes of seasons, festivals, single composers, one historical period or event, concerts of solos or ensembles, organ recitals as well as everything else in-between. All of these concerts are live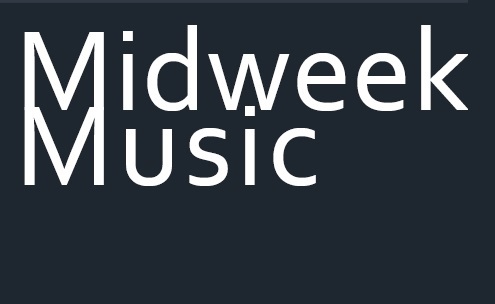 streamed, on Wednesday lunchtime at 1:15pm and can be viewed here. If you miss the live stream, you can watch again as part of our concert catch-up.
You can see the term's concert series, and information about previous series below:
Autumn Term 2020
We are delighted to announce that this term's Midweek Music series will go ahead, and will be live-streamed. Through a series of live concerts available through our website, and pre-recorded performances, we look forward to sharing diverse programmes with you. Further details will be announced in due course.
Missed the live stream? Catch up now.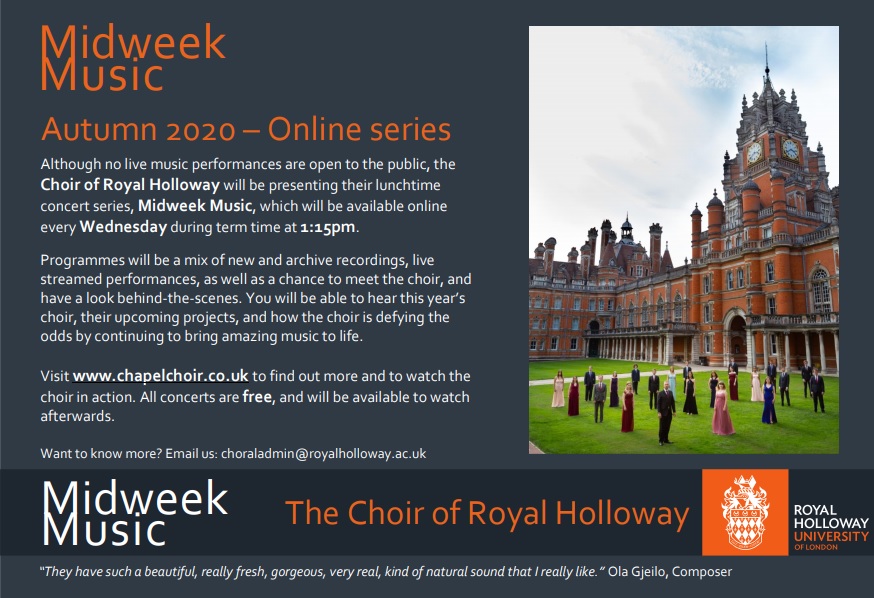 Spring Term 2020
15 January: Picture Gallery Composer-in-residence scheme, No. 1
The choir travel into the night using two new works written by Royal Holloway students Andrew Moore and Mollie Carlyle, as well as Ben Parry's arrangement of the Welsh folksong Ar hyd y nos
22 January: Crossing Continents
Taking inspiration from across Asia and Australia, this concert features works from across the globe, with an arrangement of a Hakka folksong, traditional Chinese melodies and new works by Richard Tsang and Joby Talbot.
29 January: The King of Instruments
Organ students at Royal Holloway, Luke Saint, George Nicholls & Jamie Mark play a joint recital on the Chapel organ with a French flavour, with music by Louis Vierne, Maurice Duruflé and Jean Langlais.
5 February: Picture Gallery Composer-in-residence scheme, No. 2
Two more Royal Holloway students have written works inspired by artworks as part of their project with the music department and Picture gallery. New compositions by Sofia Garcia and Peter Bourne will be complemented with works by Thomas Tomkins, Joby Talbot and Cecilia McDowall.
12 February: Of a maiden
A programme of lullabies and hymns of praise for the Virgin Mary by composers of the 20th and 21st centuries includes music by Edmund Rubbra, Benjamin Britten and Flor Peeters, as well as Marian music by George Arthur.
19 February: Settings of George Herbert
16th century priest, poet and orator George Herbert's writings have long caught the attention of musicians and composers. This concert includes a UK premiere of a work by Francis Pott, Kenneth Leighton's Let all the world, and three movements from Vaughan Williams' Five Mystical Songs.
26 February: Soulful sounds
Come and immerse yourself in the soothing sounds of music from Poland and Estonia with music by Arvo Pärt, Henryk Gorecki and Pavel Łukaszewski, performed by the choir of Choral Scholars.
4 March: Picture Gallery Composer-in-residence scheme, No. 3
Royal Holloway students Daisy Henson and Emma Pascoe have written works inspired by art in our Picture Gallery. The themes of travel are picked up and reflected in a movement from Carson Cooman's oratorio As we are changed, an excerpt from Dove's The Passing of the Year, and a setting of words of Mother Teresa by Barry Ferguson.
11 March: Music for Choir and Harp
The choir are joined once again by alumna Cecily Beer for the premiere of George Arthur's Stabat Mater, and for Paul Lewis' Four Anticke Dances.
18 March: The Founder's Choir
We welcome the Founder's Choir for their termly performance in the concert series, for a wide-ranging programme including music by Henry Purcell and Pavel Łukaszewski.
25 March: Crucifixus
For the final concert of the term, the choir look towards Holy Week and Christ's passion with two settings of the Crucifixus by Lotti and Caldara, to contrast with Kenneth Leighton's Crucifixus pro nobis.
Autumn Term 2019
2 October: O for the wings of a dove
The choir and organists explore music connected to the Temple Church
in London by Henry Walford Davies and Mendelssohn.
9 October: New Sounds – George Arthur
A premiere of a Mass and other works by contemporary British
composer George Arthur.
16 October: The German Romantics
Four motets by Bruckner, and music by Reger & Brahms.
23 October: Chamber music
The choral scholars perform a varied programme in their one‐per­‐part
ensembles, interspersed with some Organ music.
30 October: Composer Profile: Benjamin Britten
This concert will feature Canticle II Abraham & Isaac, and other works.
6 November: Requiem aeternam
Please join us for a performance of Herbert Howells' haunting Requiem.
13 November: The College Chorus – Ikons
The College Chorus perform a selection of Orthodox music by John
Tavener and Arvo Pärt, amongst others.
20 November: In the Baltics
The choir explore music from the Baltic states, with works by
Barkaukas, Dubra & Miškinis
27 November: The Founder's Choir
The Founder's Choir make their termly appearance in the concert
series, directed by Luke Saint.
4 December: Baroque sounds
In partnership with Prof. Stephen Rose, the choir are joined by
instrumentalists for works from across Europe.
11 December: 'Tis the season to be jolly
Please join us for a concert of seasonal music, sacred and secular,
with plenty of opportunity to join in!
Summer Term 2019
1 May: Prière á Notre-Dame
Following the devastating fire, the Choral Scholars present a programme of music written for and inspired by Notre-Dame.
8 May: Poulenc, Ravel & Villette
Hear the choir in a programme of sumptuous 20th century French music, including a new arrangement of Ravel's Pavane.
15 May: Mass of Peace
Please join us for the UK premiere of a newly-discovered mass by Pierre Villette in a new arrangement for Organ and Choir by Rupert Gough.
22 May: Organ Recital
Join our organ scholars in a programme of music to celebrate the versatility of the Chapel's Harrison & Harrison organ.
29 May: Reformation to Restoration
The choir steps back in time to the 16th and 17th centuries and performs music by Tallis, Fayrfax and Purcell to explore the effect of the
turbulency of politics on composers in England.
5 June: Across the Atlantic
The Chapel Choir team up with the Pacific University Lutheran Chorale, from Washington for a concert of music from England and the US.
12 June: A Choral Spectacular
To round off the academic year, the choir presents a programme of favourites from the genre, including music by Bruckner, Ireland,
Stanford and Schubert.