Royal Holloway
Today's Royal Holloway is formed from two colleges, founded by two social pioneers, Elizabeth Jesser Reid and Thomas Holloway. They were among the first places in Britain where women could access higher education.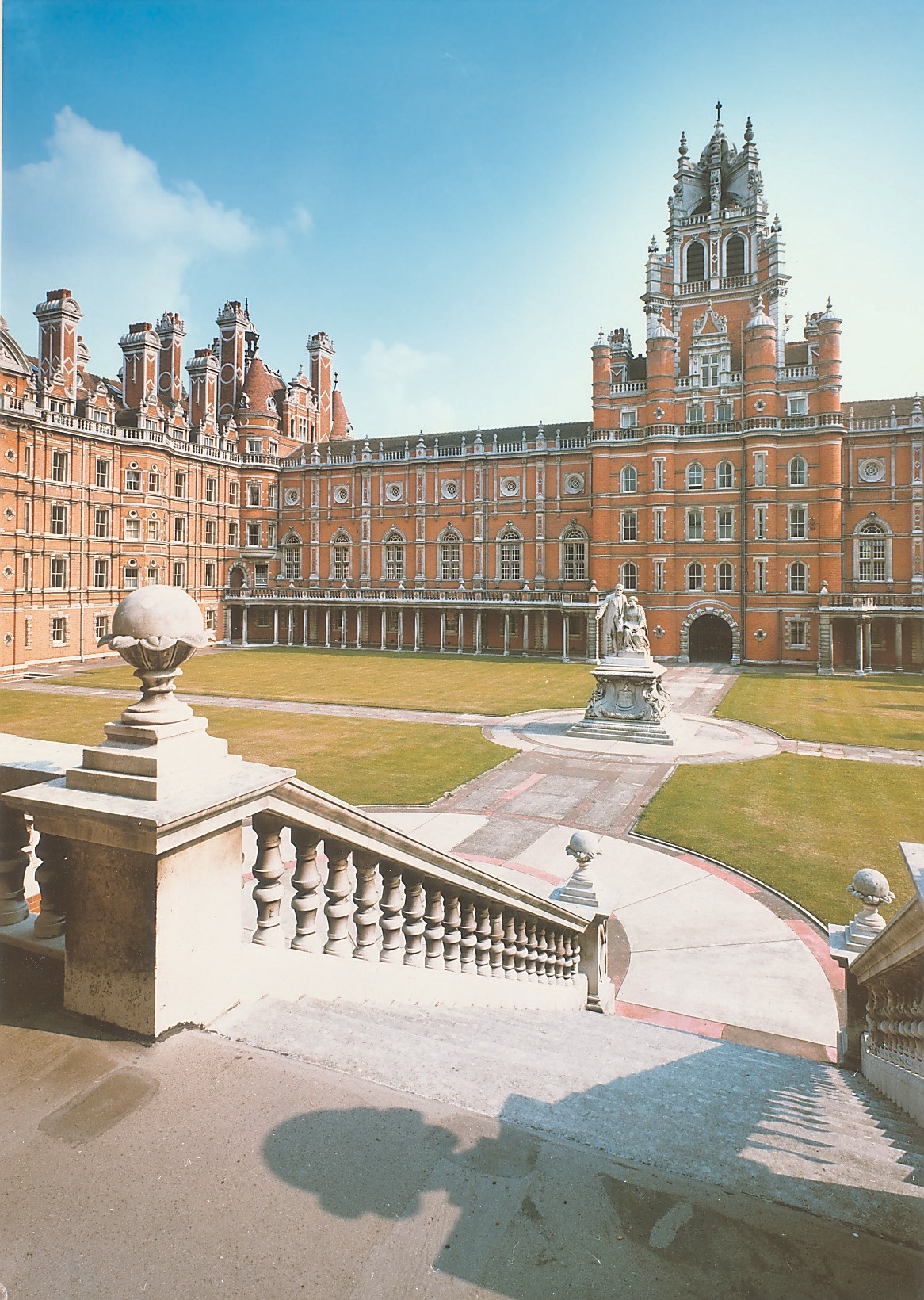 Bedford College, in London, opened its doors in 1849, and Royal Holloway College's stunning Founder's Building was unveiled by Queen Victoria in 1886 – it's still the focal point of the campus. In 1900, the colleges became part of the University of London and in 1985 they merged to become one institution.
A choir was founded at the then Royal Holloway College in 1886 for women's voices, to sing daily services in the Ceccardo Fucigna-designed Chapel. The first director of music of the college was Emily Daymond, a distinguished pianist, academic and teacher, one of the earliest holders of a Doctorate in Music from the University of Oxford, and studied with Frederick Bridge, and Parry, to whom she later became his amanuensis.
This continued as such until 1965, when men were admitted to Royal Holloway, whereupon the choir became a mixed-voice ensemble. Royal Holloway is the only university in Great Britain still maintaining the tradition of daily sung morning worship.
Under the supervision of Professor Lionel Pike, then College Organist, the current organ - a significant improvement on the former Victorian instrument - was installed in 1978 by Harrison and Harrison of Durham, and choral music at Royal Holloway began to take shape as we know it. Upon the retirement of Professor Lionel Pike, Rupert Gough was appointed Director of Choral Music & College Organist in 2005.
In 2006 the choral structure was altered to accommodate the Chapel Choir (consisting of Choral Scholars) and the Founder's Choir, both responsible for maintaining the weekly schedule of services in the College Chapel. There is also the Chorus, which is unauditioned and invites all members of the college community to join in its termly concerts.
You can read more about the history of the College here, and find out about the other choirs on campus here.